We have been selling on Abebooks since 1998
Just Click BROWSE or SEARCH on the left
to browse or search our inventory!
1-541-389-7794
1-541-639-2899
ann@literaryrarities.com
Hours to call:
11 am to 4 pm
Monday through Friday
Welcome to the Antiquarian Book Shop Web Page Founded By George Edward Chamberlain in 1963.
Mr. Chamberlain went on to build the business from a small bookshop to a large thriving Internationally known
Rare Book Shop (without the aid of the internet). He ran the shop until his death in 2005.
In Scottsdale, Arizona from 1963 to 2010. Moved to Bend, Oregon in 2010.
Just click BROWSE to see the books through Abebooks. Still the same great books, maps and prints, and Art Work.
We are SELLERS and BUYERS of Antique Books, Rare Books, Worthwhile Books:
Included are Private Press Books, Signatures,
Maps, Illustrated Books, Rare History Books, Early Explorations,
20th Century First Editions and Back Down the Rest of the Centuries to the Printing Press.
Pictures of the new place will be coming soon.
Sassy is the new mascot. She is a Morkie, half Yorkie and half Maltese

Click on Ann's Picture to read more about her.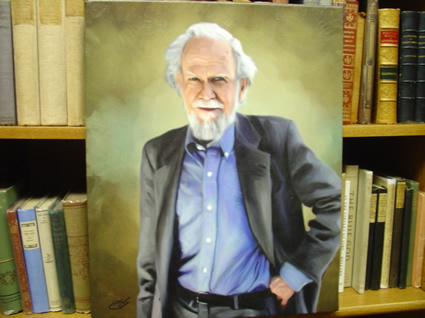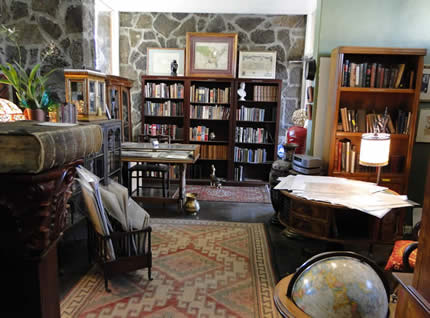 Founded in 1963 by George Chamberlain, The Antiquarian "Rare Book" Shop has become a respected member of the Scottsdale Community. Growing over the years from a small book store in the Kiva Center to over 2300 sq ft on Scottsdale Road in the heart of Old Town Scottsdale.

George Chamberlain passed away on Jan. 19, 2005, leaving a vacant space in the heart of book lovers. While no one can match Mr Chamberlain's 42 years of expertise, we do promise to continue to bring interesting and exciting "scarce book" and "rare book" titles in the months and years ahead.

The shop is now owned and operated by Ann Bruce Chamberlain Maroe, George's daughter, who learned about "Rare and Unusual Books" at her father's knee. Ann also owns the Antiquarian of Bend "Book Store" in Bend, OR, and brings a new flair and style to the shop.

Oscar Bruce Chamberlain, George's son, will be sticking his head in from time to time bringing his wisdom as a PHD in History and professor at the University of Wisconsin au Claire. He will be making sure that everything continues to be done the Chamberlain way.
Click the links at left to navigate our site. "The Shop" will take you to photos of the store. Browse and Search will bring you to our online inventory at the American Book Exchange. And click on the picture at the left to learn more about Ann Maroe, The Antiquarian's proprietor.
I'm afraid that there is no link for YOSHI, The "Rare Book" Dog who is now deceased.
16 1/2 wonderful years with Yoshi
Antiquarian Book Shop
1-541-639-2899
We Love to Receive Your Calls
Hours are: 10am to 4:00 pm Mon. thru Friday.
Antiquarian Shop

Bend, OR 97702
Phone: (541) 639-2899

E-Mail: ann@LiteraryRarities.com
"SCARCE BOOKS" "RARE BOOKS" "ANTIQUE BOOKS" "SCARCE BOOKS" "RARE BOOKS" "ANTIQUE BOOKS"